Chapter One

Skala:
Through the trees, I hear the soft shuffle of scattering leaves and the sharp snap of a broken twig. I bring myself closer to my target, step by half-buried step, only making the sound of a small rodent parting leaves as it scurries along its path.
When the leaves thin just enough for me to glimpse the grazing buck, I freeze, allowing myself to blend into the new cover of bark and twig. Then, in one swift movement the arrow is nocked and at my cheek. Holding my breath, I wait as the animal takes the final step that brings its flank into the perfect position.
But, as I prepare to loose my strike another twig snaps, and the deer's garnished head rises, nostrils flaring.
Knowing the look of fearful flight, I release my arrow. But before it pierces the creature's side, the target has leaped aside, and I hear it's hoofbeats flee deeper into the trees.
I retrieved my arrow, yanking the dulled head from where it had embedded itself into the dark earth.
Without having to look, I knew whose fault it was that I had lost my prize. His footsteps were already padding towards me, so I turned to meet him, anger already beginning to vibrate at the tips of my fingers.
Trying to steele my voice as flat and unemotional as possible, I spoke to him. "Hadoc, for a child of the forest, your silence within it seems to be greatly lacking, particularly when the hunt of others is at stake."
I barely glimpsed an upward twitch of his lip against his almost translucently pale skin, before he recomposed his features back into its normally cold marble appearance. The constant whine of his voice followed between his teeth.
"Skala, we both are fully aware that 'a true Hunter cannot blame those they travel with for their lack of skill or luck.' Do not fault your companions, willing or not."
I turned away from him, placing my bow on my shoulder and letting my feet carry me in any direction away from him. But I heard the crunch of his footsteps follow a few paces behind me, so over my shoulder, I called out, " I've told you before to not quote the Hunter's Edicts at me. I need no more study of them; and you are trying my patience, even more than what is typical of you."
After I finished, I was surprised to not hear some sort of quip in response, but the silence was very welcome. It was not normal for Hadoc to care at all about the preferences of others. But I did not dare bring another torrent of words by responding to him anymore. So I simply stared ahead, picking my way through the undergrowth towards my home.
My feet found their normal path, a sparse clearing in the undergrowth that only those familiar with Scout or Hunter outings would be able to find. Even those who were just training to devote their life to that position. Now I did not care about being heard. I walked with calm measured steps, staying aware of all of the noises around me, and making sure there was nothing unfamiliar and possibly dangerous roaming through the woods.
Nothing seemed out of the ordinary. But it was a beautiful day, and it felt freeing to be among the woods' solitary hum, and I could ignore Hadoc's following footsteps behind me. As long as he stayed silent, it was like I was alone. The bustling city had never felt peaceful to me. But even I cannot deny its beauty.
As I walked, the trees transitioned from densely packed copses , growing larger, towering over those whose lives were yet just saplings, in comparison, and deepening the thick pooling shadows that collected beneath their cover. I began to hear many echoing voices reaching me. Even though I knew they were just coming from my destination, I let myself imagine for a moment that they were the voices of my ancestors. The way we are taught. But it is a foolish belief. I let it float away from me on a deeply released breath, up to the leaves high above my head.
The change happened fairly quickly. The trees transformed from simple, flat surfaces, to having doorways and windows scattered upon their many levels, and bulging outwards with the newest grown rooms from the Architects' hands.
I walked past many a pale face shrouded by hair of the blackest midnight, or the cascading silver of fallen moonbeams. Some acknowledged me with a courteous nod, which I dutifully returned. Others went about their business or conversations without so much as a glance in my direction. At least, not until my steps took me to the very edge off their sight. I preferred that. Being left to my own wishes. I simply ignored the warm points of their eyes on my back, and continued on my way.
The city would never allow my preferences to rule, though. As I strode towards where my examiners would be waiting, many youth pushed past me, shrieking with laughter as they chased each other.They were all young enough that they could spend the majority of their time freely roaming where their parents let them, and only a few hours a day being instructed for their future careers in support of our community. In time they, and the Elders, would discover in what direction their talents lie, and like me, they would be tried in each position until their best fit would be determined. In that occupation, they would stay. Hopefully each will fit the person assigned to them.
Standing in the thin gap between two trees, I caught a glimpse of two of my examiners. They held their backs fixedly straight, while their eyes strode from passing face to face, until they spotted me.
Without a word, both of them glided through the pedestrians with smooth, measured steps that seemed to be slow and relaxed, but brought them quicker to their destination than their pace suggested. I followed, hearing Hadoc trailing behind me through the twisting paths winding to a more private alcove.
With the walls of four homes surrounding us, nearly all of the noise from the city's mindless chatter was blocked out.
Before our testers could speak a word, Hadoc pushed himself in front of me, wanting their primary attention. If I had not taken a step back, he would have stomped his heel onto my toes. It would not have been the first time. I knew his methods. He enjoyed revealing the weaknesses of those around him, and he is well aware that my temper is one of my most notable.
His high, nasally voice slipped through his teeth after he politely bowed his head. "Greetings, hunters Talin and Morsal." With the connections his family has at their disposal, it was not surprising that he knew our examiners. "I am Hadoc, son of-"
The Hunter closer to him raised a hand, cutting off the stream of Hadoc's words that was about to turn from a trickle to a torrent. With a voice as slow and quiet as a cool morning breeze, he spoke. "We know who you are. Both of you."
I stepped back into partial view as he glanced towards me.
"Now, report on your hunt, including what you may have stowed away for later retrieval."
Hadoc began first, displaying the three meaty, ground-traveling birds he had hung from his belt with leather cord, then described where he had stowed the corpses of the two others he had killed, and the scratches on the bark of the tree nearest the storage.
Once he had handed over the birds to the Hunter who had spoken earlier, and both of them had departed for their next destinations, the remaining Hunter nodded for me to begin my description of the hunt.
I was frank about my outing. "The standing hollow tree holds four fruits that I picked as I walked. They should be retrieved soon, before an animal scavenges them. Underneath the fallen tree that has fallen across the far stream, there are two ground-birds and a skunk. Also, on the far side of the stream, there was a wounded bear-cub, but the mother prevented me from getting close enough to take it. My partner was... diverted, so I did not see the merit in risking it. But if you want to let a Hunting-party know, a larger group may be able to take advantage of it. Other than almost shooting a deer, there was no other relevant occurrence."
Morsal listened without any change in expression. But when I had finished, he nodded. "Thank you for your information. It will be distributed and acted upon. You may leave now."
I nodded back, and thanked him. I was barely within earshot when he added, "May the Ancestors smile upon tomorrow's Ceremony."
I had no words in response, so I continued walking out of the alcove, and returned to the loud bustle of the main walkway.
My home was not far from where I had met my examiners. But in the short walk it took to get there, the trees went through a dramatic transformation. I lived closer to the older parts of Terez. When these were built, there was no thought of overpopulation, so instead of having the trees bloated with extra rooms, the trunks are sleek and more naturally grown. That was when the Architects took pride in their work.
Within moments of being able to glance my front door, the conversational chatter around me went silent. Just in time for an angry shout of "Halt, in the name of the Elders!", to ring out behind me.
I froze, then turned towards the guard who had yelled, my heart pounding almost painfully against my chest. Instead of seeing him, I had to throw myself out of the way as a bruised and bloodied man came sprinting past me. The guard was only a few paces behind him.
Just when the convict put on a burst of speed, and was about to break away from his pursuer, another guard came around a tree and tackled him, pinning him to the ground.
Nothing good would have come from me interfering. So I simply stood there, my back against the side of a house, watching, even when the man on the ground lifted his head enough to see me, terror present in every muscle, mirroring what was in my own mind.
All I could do was look away as he was bound and dragged off towards the Elders Council, and walk home without glancing back at him. It was all that I could do to keep my strides regular and my face calm. All I wanted was to sprint away as fast as my feet could carry me, and have a moment alone to breathe.
---
My room was small, being high up in the tree. But I had never needed very much. There was room for my bed, a stand for my bow, quiver and sword, and a cabinet for my clothes.
At that moment, though, the only part of it that was important, was my bed. After carefully setting down my bow, even as my hands were shaking from the event that had happened outside, I let myself collapse onto the furs that I had piled on top of it. I settled myself against the wall and felt my breaths deepen and my muscles slowly relaxed. My fingers ran through my hair, letting it out of the braid that held it.
As each strand loosened and fell down my back, I felt one sharp tug as I moved my hands. I realized the chain that held my carved pendant had caught and tangled in my hair. Trying to keep my hands steady and gentle so it would not pull painfully, I unclasped the chain, shifting it free from my hair. In the process, the pendent slipped from the chain and fell to the bed, landing undamaged on the blanket.
I groaned inwardly. A light tingling sensation ran through me as I reached for where my pendant had fallen, like tiny insects were running over my skin. The enchantment that the necklace brought me was fading.
Even though the only signs of it that I could see was the tanning of my bare skin and the appearance of the scars that I received from my hours of training, I knew the true extent of the change.
While my mother shared the physical traits of my people, my father did not. From him, I inherited what my pendant's enchantment hid. Skin that tanned or burned in the sun and retained scars. Hair of a color that resembled more straw or grain than the night sky or the stars' light. But, I did retain one sign that I was my mother's daughter. Even though almost all of my features belonged to my human father, my ears still held their elvish point.
Being revealed like this, even in my own room, set my heart to pounding again, and I quickly retrieved my pendent and restrung it, slipping it behind my shirt. Even feeling the comforting weight of it against my chest, I could not help but freeze for a moment, listening for the yelling of guards again, and the pounding of their boots as they climbed the stairs towards me.
But there was no such sound. The daily chatter of my neighbors reached my ears, along with the cawing of the birds that roosted overhead. Only the everyday noises of a city that showed only peace on its surface. None of its inner struggles were publicly revealed, except for when an example had to be made.
I had once been approached by the man I had just seen arrested. He had found me training late in the sparring grounds. He seemed impressed by me, and seemed determined to talk to me, even when I refused to speak once he mentioned loyalties. He did not go right out and say it, but I had been spoken to this way once before, so it was not necessary for him to. He was part of an underground movement in Terez, and he wanted me to join him. A revolution had been building for, supposedly, generations. Terez needed new rules, and new rulers. Traditions needed to be built upon, not clung to. Those sorts of things.
I said nothing of my thoughts, even when I agreed with much of what he was expressing. I even had a personal stake in their goals. But my mouth remained closed.
If what they were planning did succeed, then I would benefit. But I was not going to throw my life into a cause that, if it failed, would kill me.
But now, I cannot removed his terrified face from behind my eyelids. If I had not learned to be so careful over the years, that could have very easily been my fate.
I had not realized how loud my heartbeat had gotten, until I heard a knock at my door, and it seemed so soft in comparison. Or that there were frightened tears pricking the corners of my eyes.
When the knocks repeated themselves, and I heard my name called from the other side of it, I finally broke out of my daze, and told whoever was out there to come in.
The door opened slow enough that it made no sound, and my adopted-mother's feet quietly padded in. She smiled gently at me, closing the door behind her before setting herself down on the bed next to me.
Her voice had its usual softness. Her normal volume was just above a whisper. "So, my sweet flower, how did your Hunting examination go today?" She was watching my face closely, and I could tell that she knew that an event today upset me. Aelis just did not know what, or want to press me for the information if I did not want speak about it. She knows that that is not the way to approach this sort of situation.
"The examination went decently. Hadoc did his best to foil me, but I am accustomed enough to him that it did not affect me too much." I left the day's explanation at that for a moment. But the silence stretched uncomfortably. I decided to let her hear at least part of the clamour in my mind. Anything to break the silence that Aelis was creating outside of it.
"A few minutes ago, outside, did-did you hear the arrest?" I could not keep my voice from shaking a little.
It only took a moment for her to understand why I was upset about it.
She placed her hand gently on my shoulder and made sure that I was looking at her when she spoke next. "Yes Skala. I was on my way home and I passed them. That will not happen to you." She said it very bluntly and matter-of-factly, as if she had no doubt whatsoever about what she was telling me. "He was a revolutionist, a troublemaker. He chose to be open about his desires, and in the wrong places. You are smart, and strong. And you will be safe."
I do not know what it was about hearing her say that, why it suddenly affected me so. But the tears that I had been keeping at bay would not be held back anymore. Even though I kept myself as controlled as I could, my shoulders shook, and my hands became fists where they sat on my thighs. I made no sound.
If Aelis was concerned even more, or surprised by this reaction, she did not show it. She just placed her other hand on my knee and spoke, trying to comfort me in whatever way she could. "Sh, oh Skala. I am so sorry that this is the situation you were born into. But your strength to get through it, well it exceeds everything that I could ever imagine myself having. Living everyday with your true self hidden away from almost this entire city. Maybe one day this revolution will happen, and the way the Elders treat certain things will change. Maybe then you will not have to hide anymore. But that may or may not ever occur. What is happening, is tomorrow. Your Ceremony is happening, you will be Assigned your true place here, and your life will change for the better. I am sure of it. No matter what the Elders may say about it, I think that the Ancestors are looking after you. You are special, and beautiful. You will do something amazing for us. I know it."
I had no words to respond to her with. I felt undeserving of all the faith she had for me. I let all of the sobs rush through me, still silent, until my eyes were dry, and I could steady myself once more.
I do not think that Aelis was expecting any response from me. She probably had traced every emotional response I had as it crossed my face. And she must have sensed that I had control over myself again, because she patted my shoulder once more, then left, without the door making any sound.
---
I must have dozed off for a brief moment, because I woke up to another knock at the door, and my body curled up on top of my furs.
My thoughts were fuzzy, and my mouth dry, but I called out, "Who is it?"
Jusset opened the door and popped his head in, his grin wider than the opening. "Hey Skala, come on, I said that I would make sure you did not sit in here for the rest of the day sulking. Get whatever you want to practice with. I know your nerves, and if you work some of them out, you will feel better." He was one of the only people who I let get to know me in this city, and my only real friend.
After I rubbed the last of the sleep from my eyes, I said, with as straight a face as I could muster with him grinning at me and anticipating my response, "Who told you about my nerves? Whoever did must not know me well. I never get nervous."
Jusset chuckled and said, "Whatever you say Skala. Come on, we should get you to your favorite training spot before anyone else takes it."
I knew that no matter how much I wanted to sit and be alone for a while, he was not going to leave unless I came with him, so I gave in, hooked my longsword into my belt and followed him out the door.
---
Whether or not I wanted to admit it, Jusset was right. My nervous energy had been building up for weeks, and simply going through my examinations to the best of my ability was not enough to relieve me of it.
The packed dirt floor was a solid comfort beneath my feet, and the smell of the wood shavings that my blade chipped off of the mannequin sweetened the air around me. And even as I moved in a flurry, I felt myself relax and begin to enjoy myself. The menacing potential of my Assigning Ceremony even began to grow a little lighter on my shoulders.
When I had nearly exhausted myself, I walked away from the mannequin to join Jusset on the stone bench he had taken over. He swung his legs from their perch, allowing me to sit next to him, producing a fruit tart for me out of seemingly thin air in the process.
His father was an accomplished Baker, and was able to supply his son with an enormous amount of snacks to assist in his errands. Because Jusset was an Assistant to the Elders, he acted mainly as their courier, and expended enormous amounts of energy on a daily basis. I suspect that most of his energy was from the sweets.
We sat there, quietly eating our tarts, and enjoying each other's company. He did not press me to speak. Our silence was comfortable, surrounded by the chatter of passersby and the light rustling of the leaves above our heads.
The peace was shattered by the thunk of a hard object against the back of my head.
I swung around, standing on the bench, sword in one hand, half-finished fruit tart in the other, seeing the culprits.
They were a familiar group of boys, four of them in all, the youngest being just over a year from his Assigning Ceremony. They were all standing there, chuckling to themselves, glancing over at my annoyed expression, before I could remove it and replace it with a blank coldness.
But this just made them laugh even more, and the grip on my sword turned white-knuckled.
Before I gave into the urge to do something about their laughing, there was the loud sound of someone clearing their throat, and the pounding of a wooden cane into the packed earth.
All of us turned, seeing an elderly woman, her back curved with age, a few paces away. Her voice grated through her throat, as if she had not had a sip of water in days. "What sort of crude display is this? Has every single one of you lost all of the prudence you were taught to have? Just think of what the Ancestors must think of you, watching this utter lack of control. It is disgusting!"
During this lecture, I watched out of the corner of my eye, as the group of boys changed from gleeful to somber and reserved.
When there was no response from the boys, our lecturer rapped her stick against the ground again and barked, "What? No apology? No decision to do anything productive instead?"
They mumbled apologies, their eyes towards the floor, before filing off in different directions.
When they were gone, she turned to me fully, lifting her cane in a tremoring grip to point it at me. "And you! Put that sword down now, or go back over there and use it to attack another dummy." She turned away and began limping away, but as she did, I heard her mumble, "Right before her Ceremony, too. What is Terez becoming..."
I watched her walk away, mumbling as she went, and drifting into the passing crowd, then turned and plopped back down onto the seat next to Jusset. He had not said a word through that entire lecture. But after letting everyone disperse, and giving me a moment to my thoughts, he let out an explosive fit of giggles, before getting at least partial control over himself once more with a few deep breaths. "Oh, the look on their faces! I guess they were not expecting a lecture from the old wise-woman. Personally, I was rooting for you to get a chance to scare the acorns out of them. They deserved it. But a lecture was a good second choice."
I let my lips twitch in a brief smile, paired with a bark of laughter. Even I had to admit that the whole situation was funny.
Each of us had made our way through another tart before I realized how long the shadows had crawled. I shifted off of the bench, caught up in a stretch that I let take its course between turning around to face Jusset. "The night is almost here. Aelis will be expecting me soon for the evening meal. Your parents are probably doing the same."
Jusset nodded and stood, giving me a brief pat on the shoulder. "Yeah, well tarts cannot keep me going on their own." As he walked away, he added, "I will see you tomorrow morning then. Go get some rest! You will need it for your Ceremony."
---
As I had suspected, my adopted-mother and Weyla, her daughter, were already sitting at the table in our lowest room. The food had already been prepared and laid out. And the delicious scent reached me before I had even opened the door, so I knew that Aelis had put considerable effort into its preparation, probably because of tomorrow's big event.
They had been speaking quietly with each other, but ceased as soon as I walked in. There was only a brief moment of silence before Aelis began talking at a more normal volume for her. "Ah, Skala, Weyla and I were wondering what you and Jusset had been up to. Training Grounds?"
I nodded, taking my usual place in the seat on the opposite side of the table from the door.
We all began eating, and Aelis added, "Good, I know you always enjoy it there."
There was silence for awhile, other than the sounds of eating, as the three of us enjoyed the meal. I was fine with the silence, in fact, I prefered it. It was relaxing not having to measure words and their meanings.
But, it seemed that Aelis had something on her mind. She kept glancing at me in a concerned manner while we were eating, and occasionally at Weyla out of the corner of her eye.
I said nothing, knowing that if it was important enough, she would begin the conversation. I was correct.
"So, Weyla," Aelis smiled in a way that seemed just slightly too wide to be normal for her, "any news from your friends in the Scouts?" There was a pause, while Weyla kept eating, her bites slowing down. "I heard that a large group came back today from some of the edges of the forest." Her mother was obviously fishing for some sort of information, and I could tell Weyla knew it. There was only so long that you could hold up against Aelis when she wanted something, so Weyla gave in with a sigh, and a very brief annoyed glance at her mother.
Her voice seemed to always stay at a lower volume when she was around her mother, almost out of habit. Each and every word she ever spoke seemed to be picked for their specific thought and meaning, and smoothly and slowly spoken. "Well, mother, there was not anything extremely interesting. More of the same. The humans are still... their expansions are continuing. The Scouts can only get so close to them now to observe, while still being safe. All they have found out, is that the humans will not be stopping anytime soon. What Mesto said he had overheard, was that", she spoke in an imitation of her friend's human imitation, "'The boss wants new spots to develop, so that's what we're giving 'im.'"
After that long explanation, she sat there, silently, continuing to eat her food.
I sat there for a moment, trying to determine why Aelis seemed to think this piece of information was so important for me to hear. Since it was obvious that she had already known about it. But honestly, it was no major news development. For as long as I can remember, that was what the humans had been doing, and according to stories that I had been hearing since I was a small child, it had been that way for generations. Unless the Elders decided to try and thwart them in more serious ways than the occasional sabotaging Scout party, the future of the forest and Terez did not appear optimistic.
So, other than starting the train of thought in my mind, that 'important' piece of information revealed nothing new to me, so I said nothing in response. I finished the rest of my food quickly, thanked Aelis for the meal, and traveled up the branches steps to my room.
I had no idea of how exhausted in mind and body I was from the day, until I had put away my sword and collapsed onto the bed. Unconsciousness broke over me like a heavy bank of fog, and it was not long before I was lost to the sounds of the night around me, and the dull glow of the lanterns in the streets.
Powered by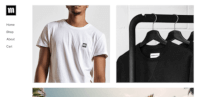 Create your own unique website with customizable templates.